HEALTH & NUTRITION


Our health programme covers provision of Clinical care, Maternal & Child Health/ Reproductive health, Immunization, Nutrition, Infrastructure for Sustainable Health development, Supply and management of Pharmaceutical and none drug health commodities, Prevention & control of communicable diseases (HIV/AIDS, TB, Malaria, Leprosy, Kalazar) Health promotion, Development of human resource for health, Integrated Child Development Services, Emergency Response to disease outbreaks and continued surveillance. From November 2013-December 2016, the following Health projects have been implemented targeting different populations across the country.
Primary Health Care services
Over the last six years, HLSS successfully implemented more than 20 primary health care interventions across South Sudan.
South Sudan Health Pooled Fund (HPF) phase 1, 2 & 3. From November 2013 to date, HLSS has been a key county-based model Implementing partner for HPF programming. Under RI, HLSS successfully implemented a Primary Health Care services across thirteen Health Facilities (3 PHCCs & 10 PHCUs) IN Cuibet County, Lakes State.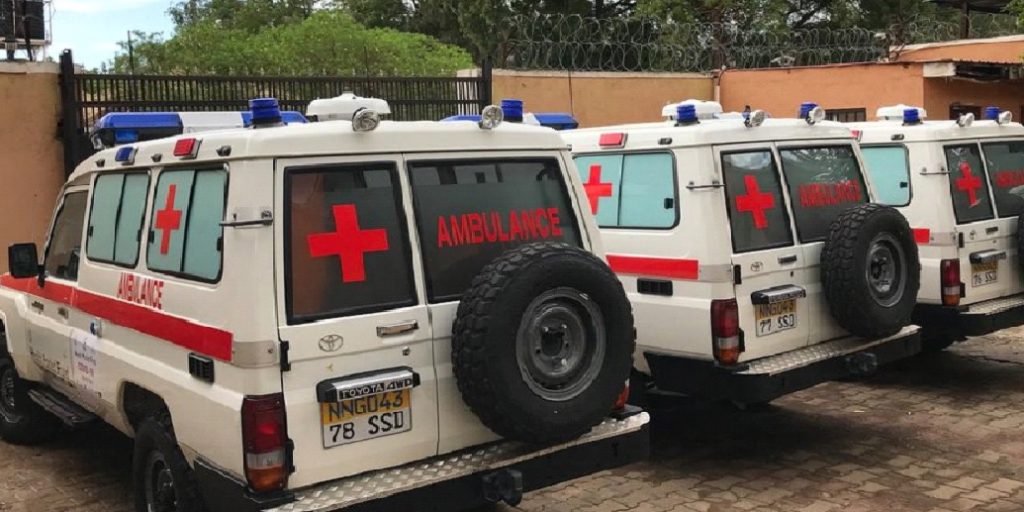 From November 2016 to March 2019, under HPF2, HLSS played a central role during the peak of the civil crisis and provided both Primary and Secondary Health care services in Eastern and Central Equatoria States. Under Lot 2, HLSS provided services in 49 Health facilities (1 Mission Hospital, 7 PHCCs & 41 PHCUs) in Ikwoto, Lopa-Lafon Counties in Eastern Equatoria State. While Lot 19 covered Juba County Health Department, El Sabbah Children Hospital, Juba Teaching Hospital, 19 PHCCs and 24 PHCCs in Central Equatoria State.
While under HPF3(April 2019-March 2023, HLSS continues to support the same counties including new areas of Budi and Magwi in consortium with Cordaid.
Through this funding stream, HLSS been providing lifesaving Primary and Secondary Health care services, capacity building to health care workers, personnel incentives,
essential medical supplies, and capacity building to the CHD personnel. HLSS also played a coordination role to streamline other partners operating Health Care services in the County.
Secondary & Tertiary Health Care Services:
Through 2014 to date, HLSS has supported several secondary health care facilities within Central and Eastern Equatoria including Lakes States.
In Central Equatoria State, HLSS has been supporting Personnel Incentives, Medical Supplies, Clean Water, operational needs of Al Sabbah Children Hospital, while at Juba Teaching Hospital same services are offered except personnel Incentives.
In Eastern Equatoria State, since 2016 HLSS has been supporting general Health Care services delivery, medical supplies, personnel Salaries at St Theresa Mission Ikwoto and Imehejek County Hospitals.
While in lakes State, HLSS operated Mingkaman Site 2 Hospital in the IDP camp providing range of Secondary Health care services to the IDP population as well as Humanitarian workers.
Nutrition Programming:
Under-nutrition continues to be one of the major health problems in the Republic of South Sudan. Nearly a third (15.1%) of children under five years of age are chronically malnourished (stunted) and 28% are underweight. The prevalence of acute malnutrition is equally high (Global Acute Malnutrition (GAM) at 12.6% and Severe Acute Malnutrition (SAM) at 3.3%); with health facilities reporting it among the top ten health conditions seen in Out-Patients Departments (OPD). (FSNMS Feb 2020) These unacceptable indicators are sustained by several factors: bad nutrition practices and habits, the vagaries of nature, and food insecurity.
To contribute to the reduction of the above unacceptable malnutrition indicators, HLSS provides prevention and curative nutrition services for children, Pregnant and Lactating mothers, in Central Equatoria, Eastern Equatoria and Greater Upper Nile at
19 Static Nutrition Sites, 1 stabilization Center and several outreach sites in Hard to reach locations.
Services provided to the vulnerable communities include but not limited to:
⦁ Awareness creation and health education
⦁ IYCF counselling and education, by Mother support Groups
⦁ Mass screaming and community Family MUAC Screening
⦁ Treatment of SAM, MAM, and SAM with Medical Complications.
⦁ Growth Monitoring and Promotion including ECD activities.
⦁ Kitchen Gardening and cooking Demonstrations
All the OTP/TSFP sites are located within the health facilities in the process of strengthening integration of nutrition services into the health system that will allow beneficiaries access to both health and nutrition services through a "one stop shop" that maximizes on synergies between the two types of services.
Emergency Health Care Services:
During the crisis, HLSS played critical roles and rapidly filled the Health care services vacuum when most Agencies shut down or scaled down services. HLSS provided quality essential and emergency lifesaving Primary Health Care services to conflict affected communities in Mingkaman, Tongpiny PoC, Juba, Magwi and Torit.
At Tongpiny PoC: MSF Spain, while pulling out from Tongping PoC site in August 2014, entrusted the facility to HLSS. With support from IOM, HLSS quickly filled in the gap and provided Primary health care services to the IDPs. Over 5,000 IDPs received various Primary Health care services as outpatient, inpatient and expanded programme for immunization (EPI) services.
Bor PoC: In September 2015, IRC handed over a Primary Health Care Centre in Bor PoC. With support from UNICEF and SSHF, HLSS provided comprehensive Primary health care services including, curative consultation both at OPD & IPD, Immunization,
ANC/Maternity services, Laboratory services, HIV/AIDS & health promotion, among others, and the programe was ended in May 2020.
Mingkaman IDP Camp: From January 2014, HLSS operated OPD and a 20 bed-capacity inpatient word, Primary Health care facility at Site 2. While in September 2014, MSF Belgium handed over to HLSS, the biggest Health care facility with 60-bed inpatient-capacity and well-equipped operating theatre at site 1. With support from various donors-CHF, UNICEF, UNFPA and UNAIDS, a wide range of quality Primary and Secondary Health Care services were provided. Services offered among others, included Curative, Preventive and community-based Health Promotion through iCCM, Antenatal care, PMTCT, ANC, maternity, and post-natal care services including Immunization were provided, and the facility was handed over to County Health Department in January 2017.
HLSS response to Cholera Outbreak Emergencies: As the country was still grappling with other humanitarian crises such as the congestions at the Protection of Civilian sites following the conflict of 2013, South Sudan was again hit by repeated cycle of Cholera out breaks.
With Support from UNICEF and Diakonie Emergency Aid, HLSS emergency team, swiftly responded to the Cholera Emergency in Torit, and Magwi Counties upon invitation from the Eastern Equatoria SMoH. Emergency technical teams comprising of Medical Doctors, clinical officers and nurses were deployed. A total of 20 case identification and management points (18 Oral Rehydration points (ORP), 1 CTC & 1 CTU) were created with a total of 1,495 cases treated and 11,258 households sprayed.
With robust community based complimentary activities, the wildly escalating outbreak was halted, and the lessons learnt greatly boosted the knowledge bank of best approaches for South Sudan Cholera intervention.

Response to COVID-19: HLSS responded robustly to the pandemic and provides range of preventive and coordination activities. With grant from UNICEF, HLSS set up and operates the 6666-emergency call Centre at the MoH Public Health Emergency Operations Centre in Juba. Besides, various Infection Preventive and Control (IPC) activities such as provision of PPE kits, WASH, and medical supplies, are provided in Juba, Magwi, Ikwoto and Lopa Counties. supported by HPF
Referral Coordination Centre:
Established at Al Sabbah Children Hospital, since 2016, the Centre is equipped with GPS and communication system and effectively coordinating referral mechanism in Juba County.
Integrated Community Case Management (iCCM) From the period of existence, most HLSS interventions have been directly embedded and tailored to poor hard-to-reach rural communities. Over the years, HLSS has built a supreme community-based engagement approach for various health benefits including demand creation, feedback and accountability mechanism, referral, collection of vital information and first-contact treatment. HLSS established a network of1050 community-based health teams such as Boma Health Workers, Home Health Promoters, Boma Health Committees. HLSS interventions are driven by community needs and we believe in working through local community leaders and chiefs.
The most common childhood communicable killer diseases such as malaria, Diarrhea and Pneumonia are now treated at community levels using the MoH Boma Health Initiative approach.
With support from UNICEF, PSI/DfID and HPF, HLSS conducted community led selection, trainings and provided treatment kits, incentives, to enable the BHWs to effectively provide community-based treatment & referral under close supervision. This programme was rolled out in various counties such as Awerial (Mingkaman IDP camp), Akobo, Bor South, Juba, Torit, Magwi, Lopa/Lafon, Ikwoto and Kapoeta North. HLSS also piloted the Transition from iCCM to Boma Health Initiative strategy in Juba and expanded to Magwi, Ikotos and Lopa Lafon.